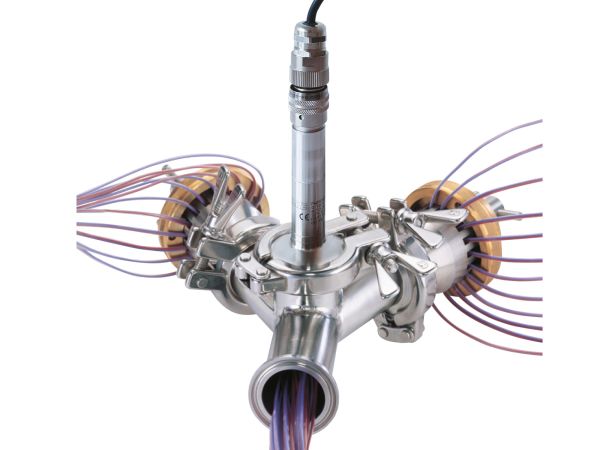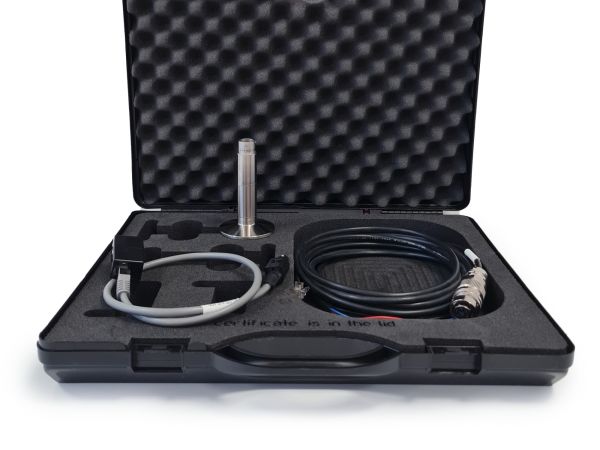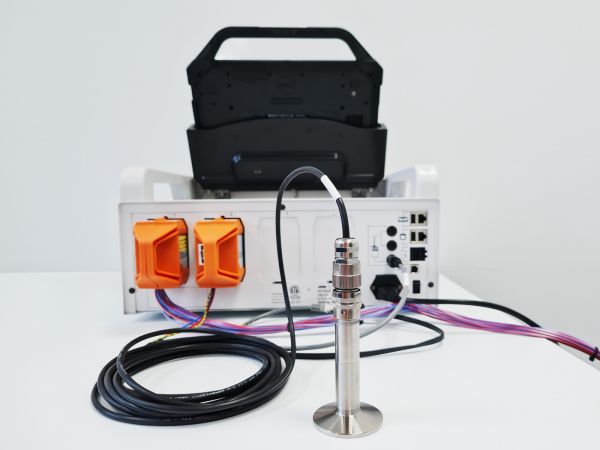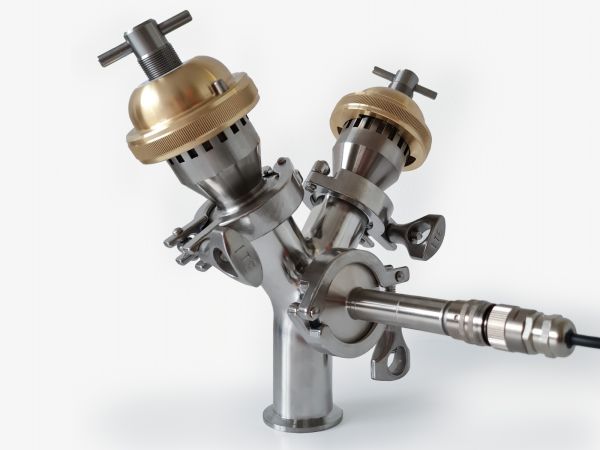 Kaye Pressure Transducer 
High Precise Sensor for Autoclaves
Description
It is crucial to use a pressure transducer to measure pressure in parallel with temperature, when qualifying autoclaves. Kaye's optimized Pressure Transducer works seamlessly with autoclaves and the Validator AVS and Validator 2000, eliminating the need for an external power supply. The Pressure Transducer ensures accurate and reliable pressure measurements, meeting the requirements of EN554 and ISO-17665. 
To adhere to the most stringent standards, it is essential to validate saturated conditions beside temperature. Our reliable Pressure Transducer, combined with the Kaye Validator System, provides precise pressure readings, assisting thorough autoclave validation. With its compatibility and adherence to industry standards, our Pressure Transducer is an essential tool for accurate autoclave performance assessment. 
Choose the Kaye Pressure Transducer to achieve reliable and comprehensive autoclave validation. It meets industry standards, offers exceptional accuracy, and integrates seamlessly with the Kaye Validator System. It has capabilities that you can trust to deliver precise pressure measurements, ensuring compliance with EN554 and ISO-17665 for efficient autoclave operation. 
Features
Designed for the harsh environment applications such as steam sterilizers and SIP systems
High performance pressure transducer, specified at full temperature range of autoclave
Can be directly connected to 1.5 in triclover flange
Full ISO-17025 traceable calibration over pressure and temperature range
Ease of Use – wires directly to Kaye Validator with no additional wiring or power supplies required
Applications
Autoclave
Steam application
SIP
Specifications
| | |
| --- | --- |
| Type | Absolute Pressure Transducer |
| Range | 0 bar to 4 bar (59 psia) Absolute |
| Sensitivity | 1V to 5V |
| Non-linearity & hysteresis | ±0.2% combined |
| Temp. compensated range | 110°C – 140°C |
| Accuracy | 10mbar (0.147 psi) at 110°C – 140°C |
| Calibration | Pressure calibration performed at 23°C and 121°C |
Software Support
The Kaye Validator Report Wizard provides EN554,HTM2010 and IS-17665 complaint reports. The user can create:
Saturated Pressure and Temperature Graph Reports utilizing temperature and pressure actual data along side calculate saturated readings
Automatic equilibration pass/fail determination
Automatic Tb, Tb+3 limit determination based on temperature versus saturate temperature, or pressure versus saturated pressure.
Downloads