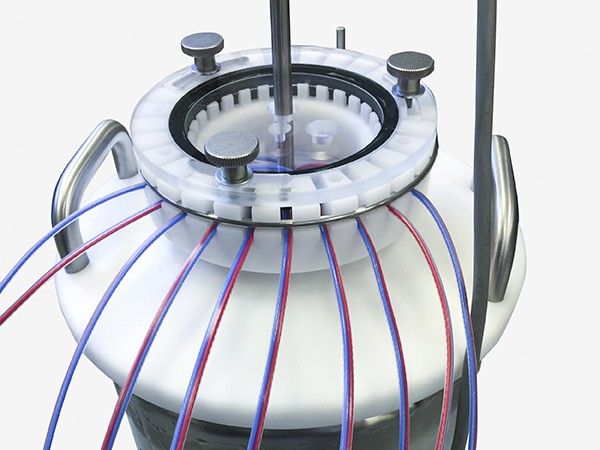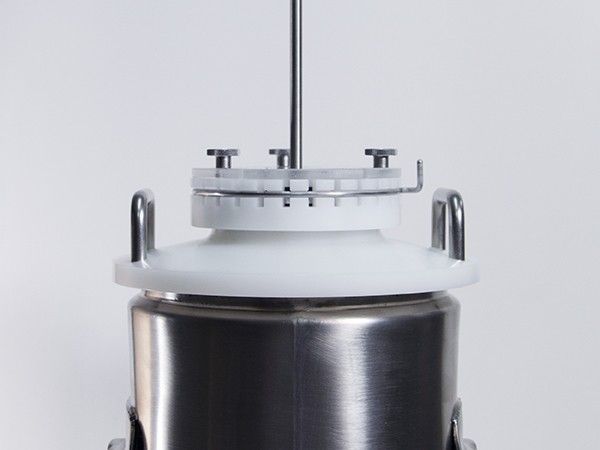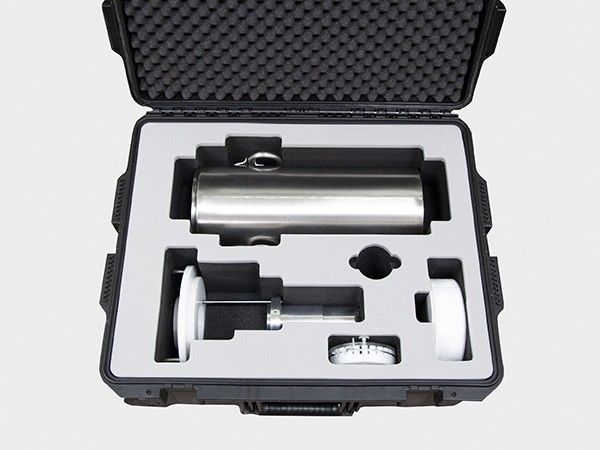 Temperature Calibrator – LN2 Comparator – KAYE
Easy to use device for calibrations at -196 C by using liquid nitrogen
Description
Kaye LN2 Comparator – Liquid Nitrogen Bath 
Perfect Device for Calibrations at -196 C 
The Liquid Nitrogen (LN2) Comparator is an easy-to-use device that allows for calibrations that need extremely low temperatures. Using the boiling point of liquid nitrogen, this comparator allows you to complete calibrations at -196 C in a semi-automated fashion in combination with Kaye Validators. 
The included thermocouple holder allows you to run calibrations on up to 48 thermocouples at once. Not only does the holder offer you easy management of your thermocouples, but it also can easily hold your Kaye IRTD in place in the center of the block during your study. 
Designed to keep the evaporation rate of the liquid nitrogen as low as possible, the LN2 Comparator gives you the ability to run long-lasting calibrations in stable conditions for several hours. 
Features
Perfectly designed to support semi-automated thermocouple calibration in combination with Kaye Validators 
Stainless steel Dewar for safe operation and longevity  
Thermocouple holder makes for easy management of up to 48 thermocouples 
IRTD holds securely in the center of the calibration block 
Easy to use fill port allows for addition of liquid nitrogen as needed 
Overall design of LN2 Comparator guarantees low evaporation rate and long-lasting stable calibration points for many hours 
Foam lid included to reduce LN2 evaporation between calibrations 
All components are delivered in a rugged case with wheels for easy transportation and safe storage 
Applications
The Liquid Nitrogen Comparator is an ultra-low temperature calibrator for applications needing calibrations needing -196 C such as: 
Specifications
Specification

KG-300

Temperature*

About -196°C (dependent on atmospheric pressure)

Stability*

Typically, better than 5 mK / 20 min.

Thermal Wells

18 Wells: 6.7 mm I.D.

1 Well: with 3.1 mm I.D.

1 Well: with 4.8 mm I.D.

Immersion

315 mm [from top of the TC Fixture to bottom of well]

140 mm [aluminum block]

Evaporation

Approximately 0.15 liters per hours with lid secured

Volume

5.5 liters

Outer diameter

168 mm

Height

400 mm

* Temperature will change with the atmospheric pressure (dt/dp >>0.085 mK/Pa).

The actual temperature stability depends on atmospheric pressure stability
Downloads
Video