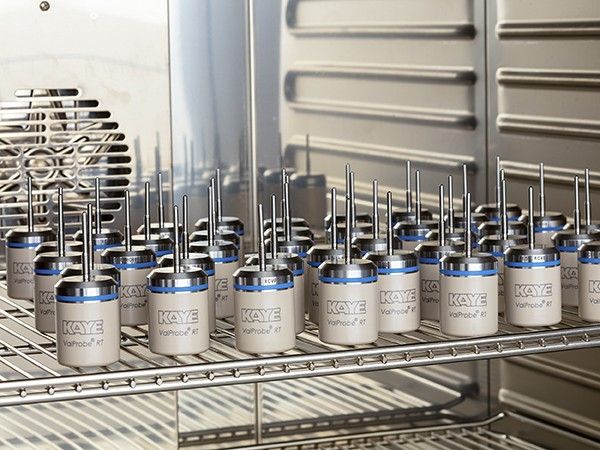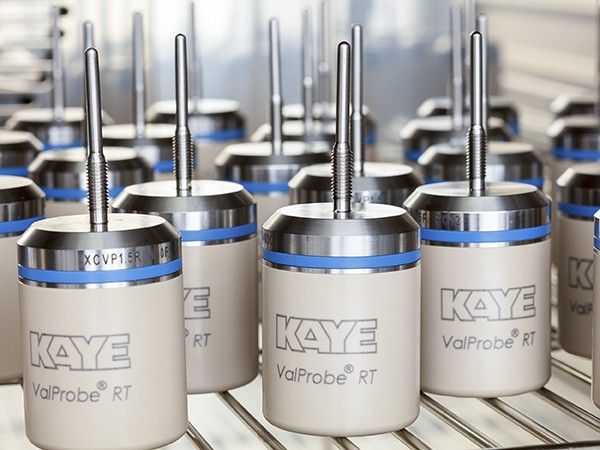 Kaye ValProbe RT Temp Logger Rigid Sensors
Description
ValProbe RT Loggers provide a vast temperature range from -85°C to + 140°C.
RTD technology delivers unrivaled measurement accuracy and the new logger electronic design guarantees long battery life. Operator programmable sample rates starting at 1 second, allow collection of up to 100 000 data points per sensor.
The antenna diversity concept secures an unmatched RF communication reliability.
Features
Temperature range for complete logger: -85°C to 140°C
Single sensor only
Sensor length 1.5, 3, 6, 9"
Sensor diameter 3mm; 0.118"
Applications
Steam Sterilizer
Dry Heat Sterilizers
Steam in Place (SIP)
Water Cascade/Fall Sterilizer
Incubators
Stability Chambers
Freezers
Freeze Dryer/Lyophilization
Vessels
Specifications
Specifications
Rigid
Sensor Type 
Single Sensor 
Sensor Length
1.5, 3, 6, 9" inches
38, 76, 152, 229 mm
Tip Diameter
0.118"; 3mm
Measurement Range
-85°C to 140°C
Accuracy

 -85°C to 140°C,     ±0.1°C
Kaye ValProbe RT Generic Specifications
Logger Dimensions 
Hight: 1,9'' / Diameter 1,4''
48mm / 36mm
Logger Material
Stainless Steel 316L and Peek 
Battery
Field replaceable - 3.6V Lithium
Sampling Rate
Starting at 1 sec
Data Storage
100.000 Samples
 retained in non-volatile memory
Real-Time Clock Accuracy
< 15sec/day
Kaye ValProbe RT Generic Specifications
Calibration
NVLAP/DAkkS Calibration
Verification
Automated User
 Verification capability
Sensing Element
Precision Platinum RTD
Environmental Temperature
-85°C to 140°C
Environmental Pressure
0-5bar absolute
Environmental Humidity
0-100% condensing
Regulatory Compliance
UL and CE
Downloads
English
French
Chinese
Japanese
Video