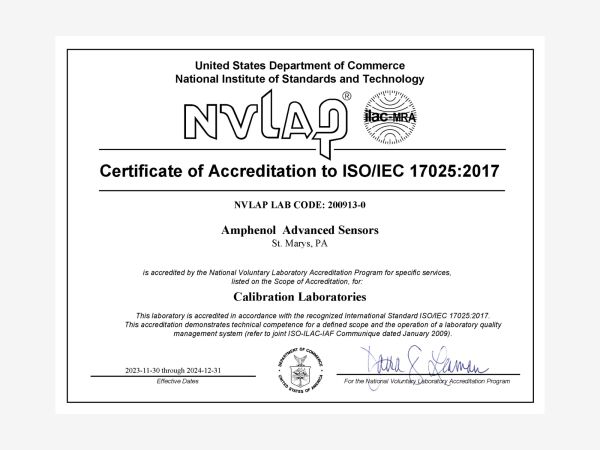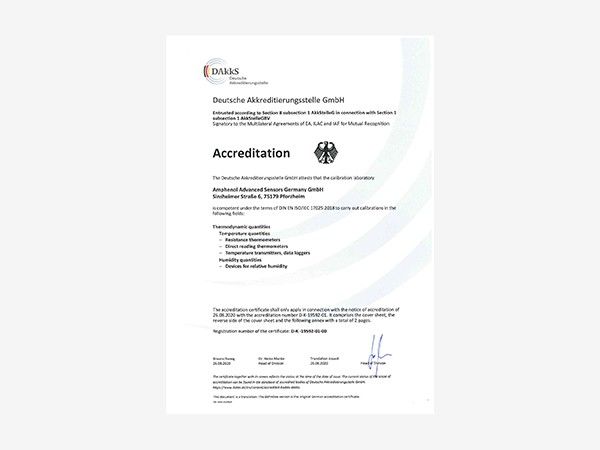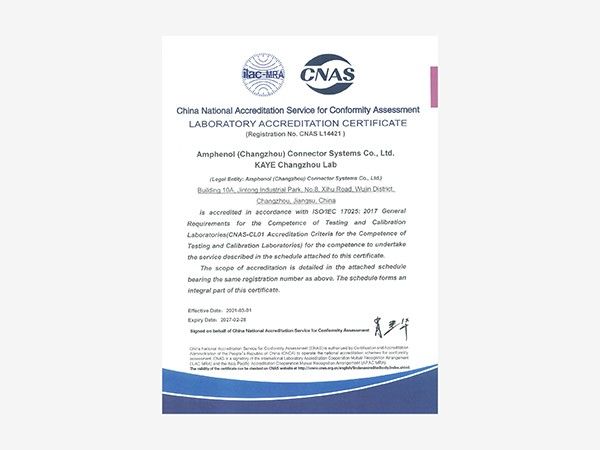 Accreditation ensures highest level of Compliance
Our Calibration facilities hold a variety of laboratory accreditations and certificates of approval for quality management systems. The accreditation guarantees a high quality standard and verified accuracy in our Calibration lab for the Kaye Product line. 
Americas
Our laboratory is accredited by the National Voluntary Laboratory Accreditation program in accordance with the recognized International Standard ISO/IEC 17025. NVLAP (Lab Code 200913) is an American National Institute of Standards and Technology (NIST) program which provides an unbiased third-party test and evaluation program to accredit laboratories in their respective fields to the ISO 17025 standard. 
Europe
Our European Center of Excellence in Pforzheim, Germany is accredited by the German Accreditation Body, DAkkS; responsible for accreditation of facilities in Germany. The Calibration Certificates issued by DAkkS laboratories provide traceability to national standards as required in DIN EN ISO/IEC 17025:2005. The certification data makes it one of the most accurate temperature and humidity calibration facilities in Europe. 
Asia
Our Asian laboratory holds ISO/IEC 17025 accreditation by the China National Accreditation for Conformity Assessments (CNAS) and by the Certification and Accreditation Administration of the People's Republic of China (CNCA) for our China calibration laboratory. This accreditation makes the Kaye lab one of the most accurate calibration facilities in Asia for thermal, pressure, humidity, and electrical measurements.