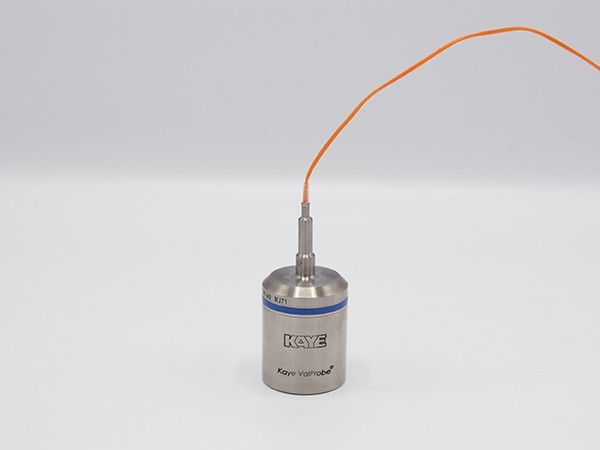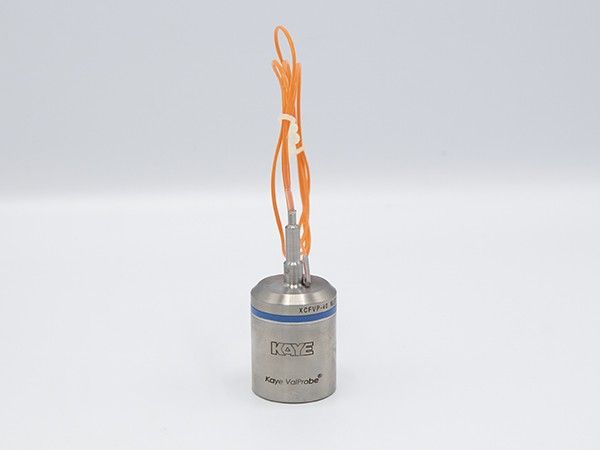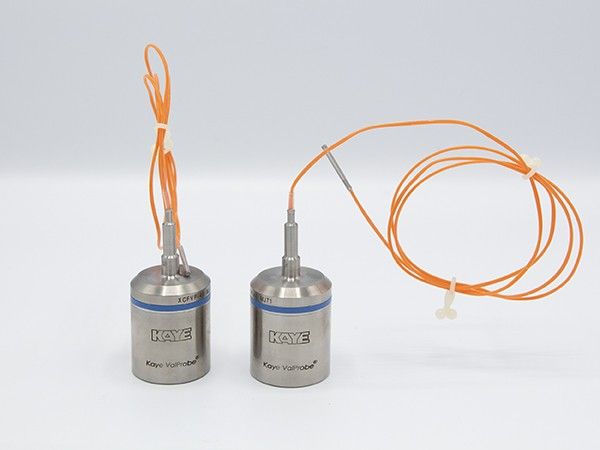 Kaye ValProbe Cryo Logger
Robust Wireless Thermal Validation Solution for Low Temperature Applications
Description
Temperature Logger with thin and very flexible sensor
The Cryo Logger with the very thin and flexible tip is the perfect datalogger for an extended temperature range from -85°C to +140°C. The Logger provides a single solution for a variety of applications, such as cryogenic chambers, Lyophilizers, ultralow freezers and other deep temperature applications. It is also perfect to be used in autoclaves and other high temperature applications
It is a single solution that provides significant cost savings and productivity gains. RTD Technology delivers unrivalled measurement accuracy. The new logger design improves the battery life by three times over the existing design.
The new flexible Cryo Logger is designed for easy on-site user verification between studies with the traditional IRTD and low temp CTR-80 Bath or LTR-90 dry well.
The small and flexible sensor of the logger, with a stainless steel tip, allows a usage in most of the Pharma applications and it can also be used in combination with very small vials.
ValProbe satisfies FDA Regulation 21 CFR Part 11 requirements for electronic signatures and records and complies with EN 554 for saturated steam sterilization.
Features
Temperature range for complete Logger: -85°C to 140°C
Battery Life: 3x better than standard ValProbe Logger
1 m long and 1.8 mm thin robust flexible sensor with 2.2 mm stainless steel tip
Applications
Cryogenic Vessels
Freeze Dryer
Freezers
Incubators
Warehouses
Sterilizers/Autoclaves
Specifications
Sensing Element
Precision Platinum RTD
Measurement Range and Accuracy

0°C to 140°C, ±0.1°C
-85°C to 0°C, ±0.25°C

Environmental Temperature
Humidity
Pressure
-85°C to 140°C
0% to 100% humidity, condensing
Atmospheric pressure / non pressurized environment
Logger Material
316L stainless steel
Logger Base Dimensions
1 13/16 x 1 3/8 in diameter (46mm x 35 mm)
Battery
Field-replaceable 3.6 V lithium thionyl chloride
Sampling Rate
1 second to 12 hours
Data Storage
10,000 samples retained in non-volatile EEPROM memory
Calibration
Factory calibrated (NVLAP/DAkkS accredited) with user calibration capability
Real Time Clock Accuracy
15 seconds per 24 hours (0.0174%)
Sensor
Total Length (sensor + cable)
Cable Diameter
Stainless Steel Tip
Flexible Teflon Cable 
40" (100 cm)
0.07" (1.8 mm)
length 1" (25 mm)
diameter 0.087" (2.2 mm)
Part Number
XCFVP-40
Downloads
Video