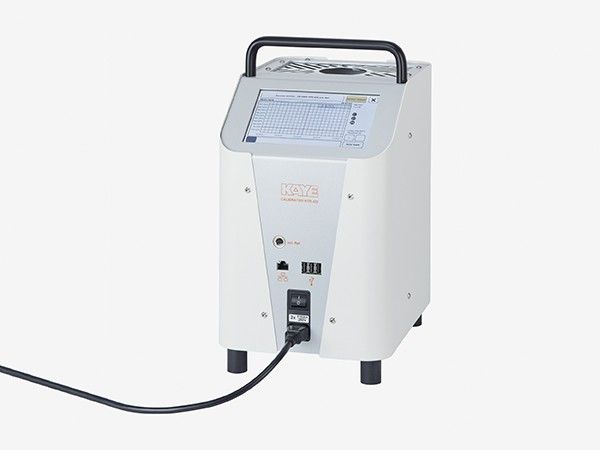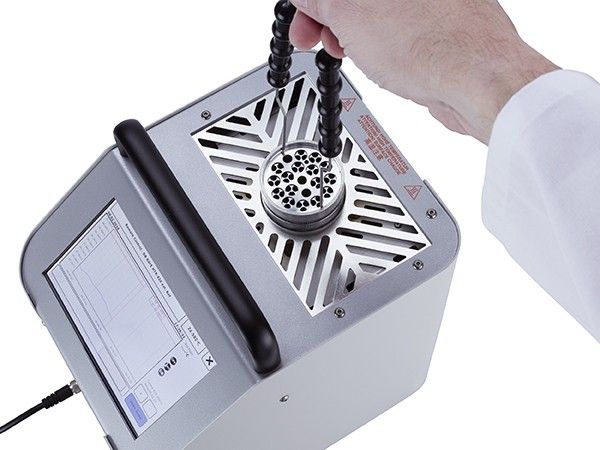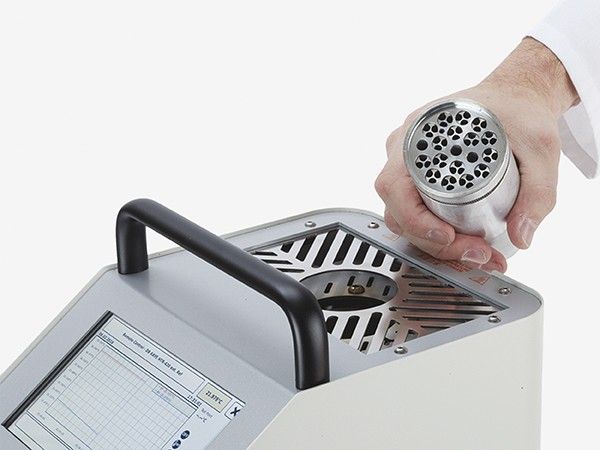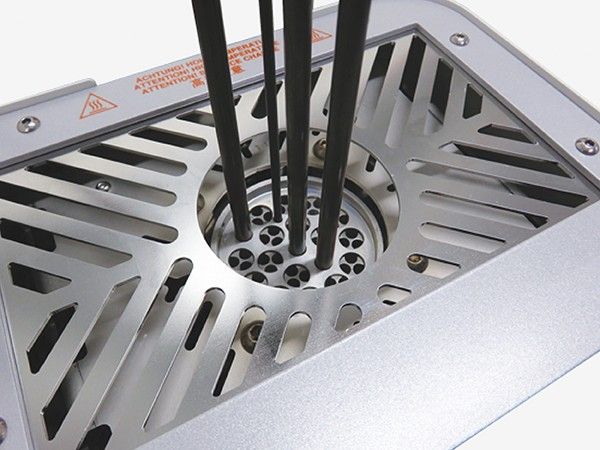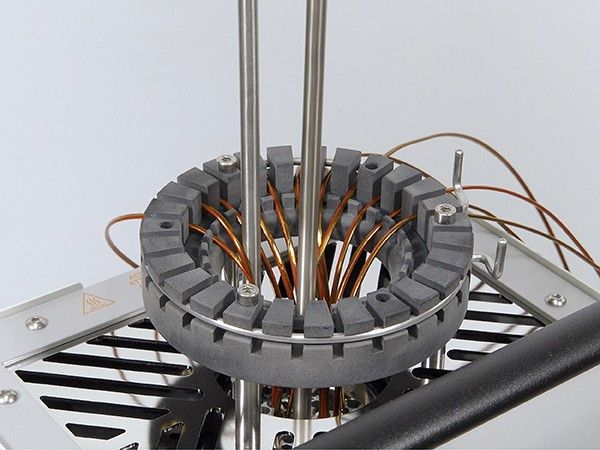 Kaye HTR-420 High Temperature Dry Block Calibrator
Dry Block Temperature Calibrator flexible - easy to use (30 to 420°C)
Description
Lifting the calibration of sensors used for high temperature measurement to a new level, the Kaye HTR-420 High Temperature Dry Block Calibrator is offering new features and accessories. The Kaye HTR-420, a carefully crafted Temperature Dry Block Calibrator known for its exceptional precision and user-friendliness, is designed to specifically cater to your rigorous thermal validation requirements.
This unique Dry Block Calibrator is bestowed with the ability to calibrate up to 48 thermocouples concurrently. This feature remarkably enhances the efficiency of calibrating and verifying validation sensors temperature measurements, consequently saving significant time.
Complementing this Block Calibrator is a 48 TCs thermocouple fixture that guarantees a steadfast and accurate positioning of sensors at full immersion depth. The device's substantial compatibility allows its users to experience seamless integration with various software, including Validator 2000, Validator AVS, ValProbe, and RF ValProbe, promoting effortless automatic calibration of your sensor temperature measurements. Users opting for more autonomy can operate it as a standalone unit via its intuitive touchscreen interface.
For laboratories consistently dealing with high-temperature applications, we highly recommend investing in the Kaye HTR-420, a notably precise and reliable High Temperature Calibrator. The Kaye HTR-420, a Dry Block Temperature Calibrator, is built upon the principle of precision, considerably escalating the quality of your calibration process.
This all-in-one high temperature calibrator is an ideal solution for laboratories seeking reliable and efficient thermal validation. The Kaye HTR-420 provides an extensive temperature range from 30˚ C to 420˚ C, generating readings with remarkable temperature stability of up to 0.01˚C. This feature reaffirms it as an irreplaceable and highly accurate Temperature Dry Block Calibrator for any laboratory.
The value that the Kaye HTR-420 Temperature Dry Block Calibrator can add to your laboratory's calibration process is unmistakable. For a comprehensive understanding of its capabilities, we encourage you to contact Kaye for a live demonstration of the Kaye HTR-420.
Additionally, the Thermocouple Fixture ensures the easy management of up to 48 TC's, invariably achieving secure positioning at full immersion depth. The multi-functional Kaye HTR-420 classifies itself as a versatile High Temperature Calibrator. This tool aids in the streamlining of your laboratory's calibration process, particularly for high-temperature applications. Recognize the transformative power of this high temperature calibrator by scheduling a demonstration today.
Features
Operating range of 30 to 420°C with temp stability of up to 0.01°C and uniformity of up to 0.1°C

Fast Heating and Cooling times

Calibration of up to 48 thermocouple with Dry Block insert savings hours of time

Dry Block inserts are designed to accommodate thermocouples, IRTD, ValProbe flexible/bendable as well as RF ValProbe probes

Software interface for all existing Kaye products (IRTD, Validator 2000, Validator AVS, ValProbe and RF ValProbe software for automatic / manual calibrations

Easy to use touch screen

Universal Power Supply 100 - 240 VAC / 50 - 60 Hz

Addition inserts available for calibrating specialty or process probes
Applications
The Kaye HTR-420 is the most advanced high temperature calibrator specifically designed to address the capacity and flexibility needs for thermal validation.
Specifications
Model 
HTR-420
Control Sensor
External
Temperature Range*
30°C to 420°C (86°F to 788° F)
Accuracy
±0.1°C (±0.18°F)
Stability 
±0.010°C (±0.018°F)
Uniformity 
0.1°C (0.18°F)
 
 
Heating / Cooling Time 
30°C to 100°C in 7 minutes
30°C to 350°C in 20 minutes

350°C to 125°C in 20 minutes
350°C to 50°C in 40 minutes
 
 
Block Dimensions
 
 -> Diameter 
Ø 60 mm (Ø 2.36 in)
 -> Depth 
170 mm (6.69 in)
 
 
Display Unit 
 
Display Unit 
7" Color-Touchscreen
Resolution 
0.1 / 0.01 / 0.001 - °C / °F / K
 
 
General Data 
 
Interface 
Serial to Validator / Ethernet / 3x USB
Dimensions 
215 mm x 290 mm x 345 mm 
Weight (approx.)
11 kg / 24 lbs
Power Supply 
100-240 VAC, 50/60Hz
Power Consumption
max. 1000W
 
 
additional inserts are available 
 
* at an ambient temperature of 20°C / 68°F
Downloads
Video