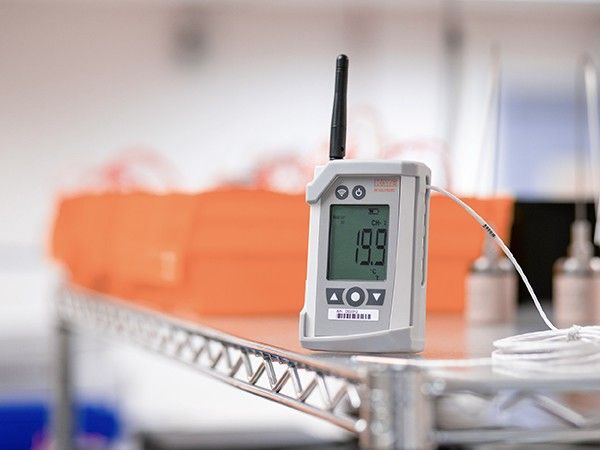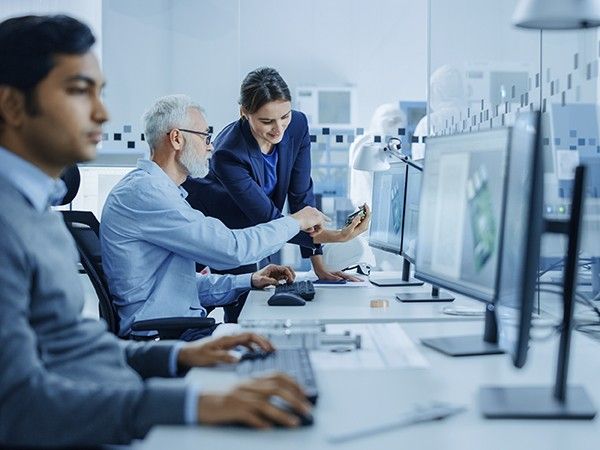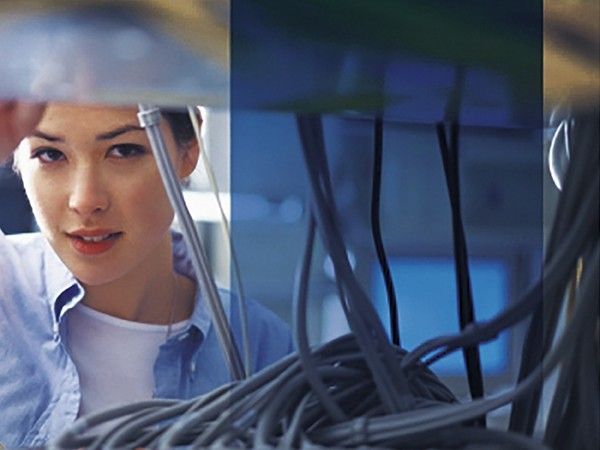 Kaye LabWatch Pro
PROFESSIONAL, FLEXIBLE AND RELIABLE SOLUTION
Description
The LabWatch™ environmental monitoring system is a complete solution for critical stability, environmental, and facility monitoring applications. LabWatch detects alarm conditions and alerts personnel wherever they are, documents any number of chambers without generating stacks of paper, protects data with secure storage, and lets you access data easily for analysis.
With the LabWatch system, current alarm status and sensor values can easily be retrieved by dialing into the system. Simply enter your access code into the phone and the LabWatch system will give the options of a full alarm summary or, report the live values from any requested sensor or chamber.
The LabWatch environmental monitoring system provides the flexibility to generate reports automatically and on demand. By maintaining a secure archive of monitored values from your chambers, the system can readily provide the information you need for internal and regulatory-required documentation.
LabWatch is now available with the RF ValProbe data-collection system for real-time wireless validation. The RF ValProbe units collect temperature and humidity information and transmit it to the Labwatch system.
Questions? Please send an e-mail to: This email address is being protected from spambots. You need JavaScript enabled to view it.
Features
Complete Solution
Integrating high quality sensors, latest wireless and wired technologies for communication and networking abilities into an easy-to-use Information Management Solution, LabWatch combines precision monitoring with effective alarming, hassle-free reporting, and secure data archiving.
LabWatch detects system excursions and can alarm personnel wherever they are. It can document any number of chambers without generating stacks of paper, protect data with secure storage, create an audit trail of alarms and actions taken by the system and system operators and provides ready access to historical data.
Regulatory compliance
The extensive reporting capabilities of the LabWatch system allow you to generate reports in compliance with FDA, GMP/GLP, AABB, JCAHO, AAALAC and other regulatory bodies. By maintaining a secure archive of monitored values from your sensors, the system can readily provide the information you need for internal analysis and regulatory required documentation.
Scalability & Flexibility
Whether you are looking for monitoring 5 or 500+ inputs, on a stand alone Computer or on a networked Enterprise system spread globally, LabWatch provides the building blocks to meet your specific needs. LabWatch provides the flexibility for you to build up your own system or get a turnkey end to end solution from GE Sensing.
Monitor, Alarm, Secure, Report, Access, Visibility
With sophisticated monitoring and reporting features, Kaye LabWatch proves to be an effective turnkey solution for your laboratory, warehouse and stability monitoring needs. The system provides a cost effective way to view and collect real time data for regulatory compliant monitoring of your valuable inventory. Critical environmental information is provided to assure that your equipment is operating within defined parameters, thereby protecting your assets and providing a ready trail of compliance.
Key Features & Benefits
Operates in compliance with the FDA regulation 21 CFR Part 11 on Electronic Signatures and Records.
Creates an audit trail of alarms and actions taken by the system and the people who log onto the system.
Provides a complete history of alarms and data in one central location, automatically.
Protects your time by avoiding nuisance alarms and guards your product investment by providing reliable alarm detection.
Notifies an unlimited number of people to handle specific alarm conditions with a variety of notification methods: pagers, phone, fax, workstation, and audio alarms.
Lets you retrieve data easily for viewing, reporting, analysis, and regulatory inspection.
Provides tools to review historical data and create thencustomized reports to suit management or client requirements.
Provides secure data storage via encryption of files to prevent tampering.
Runs on reliable, up-to-date industry software-Windows™ Server 2016 R2, Intellution SCADA.
Wired/Wireless
Distributed Measurement Hardware
Redundant Data Storage - Loggers, Base stations, Servers (primary and redundant)
Remote Access - Terminal Services/Web Access/ViewNodes
Ease of Use
Alarm Notification - Phone, Email, SMS
Reporting Features
Services - Specification development, Installation, IQ/OQ protocol development/execution, Training, Calibration Services, Technical Support
Robust & Scalable System Architecture
The Kaye LabWatch system is built as an Enterprise Architecture Model encompassing intelligence and redundancy at multiple levels in the system. Each of the elements in the architecture are robust, complete & independent sub systems. At the primary input of the system lie the extremely accurate calibrated sensor modules (temperature/humidity/CO2/Pressure/etc.). These sensor elements feed into the RF Valprobe data loggers or the Netpac modules. The battery operated RF Loggers store and forward the real time data from the sensor elements at programmed interval to the RF Base Stations. Up to 30000 samples can be stored on these loggers and can be retrieved incase of a power failure on the base stations or RF transmission issues.
The loggers communicate data real time via a robust and reliable 2.4 GHz RF (Radio Frequency) Wireless network interconnected via the SmartMesh technology to the base stations. The RF base stations have the ability to connect to up to 100 loggers and 8 such base stations can be connected to a LabWatch system via an Ethernet network or USB. The RF Base stations provide the second level of redundancy in case of a Network or Server failures and can store 30000 samples from each of the 100 loggers. The RF Base stations communicate to the LabWatch Server via the industry standard OPC Server.
The LabWatch system can be a Wireless or a Wired System. The system architecture supports a Hybrid system with Wired and Wireless inputs based on the customer application or to add new Wired or Wireless points to an existing Wired/Wireless networks. In a Wired System the sensor modules are physically wired to a Netpac module. The Netpac modules are connected to the LabWatch system through an Ethernet or RS485 connectivity. The Netpac modules communicate to the Server via a Netpac Driver loaded as part of the LabWatch System.
LabWatch is a complete application residing on the LabWatch Server (typically a Windows 2012 R2 Server) and consists of multiple software modules like the GE Intellution iFix Software, Win 911 for alarming, Drivers for communicating with RF Base stations and Netpacs and the User Application Software. All the data from the sensor modules, application configuration information, audit trail, security information is stored on the LabWatch Server. User can access the LabWatch system remotely via a Terminal Client or View Node or the Web Client depending on the Server Configuration. A redundant Server can also be configured to act as a backup in case of the primary server failure. The LabWatch application is configured to archive all the information and data at periodic intervals to the IT specified backup location.
Applications
Typical Applications
Warehouses
Clean Rooms
Blood Banks
Pharmacies
Cold Storage
Animal Rooms
Laboratories
Typical Assets
Stability Chambers
Freezers
Refrigerators
Incubators
Cryogenic Freezers
LN2 tanks
Ovens
Typical Sensor Inputs
Temperature - RTDs, Thermocouples
Humidity
CO2
Pressure - Absolute, Diff erential
Contacts - Door Switch, Relays
Voltage/Current inputs
Light - Visible, Ultraviolet
Air Flows
Specifications
General specifications
| | |
| --- | --- |
| Operating Systems | Microsoft Windows Server 2012 R2 (64-bit) |
| Software | Intellution iFIX, LabWatch Alarm Reporting System, WIN-911 Alarm Notification |
| Compatibility | Interfaces with any OPC based hardware, Kaye Netpacs and RF Mesh Sensors. |
Netpac Wired Field Modules
Inputs
Voltages ±55mV, ±100mV, ±1V, ±10V
Currents 0 to 1mA, 4-20mA, 10 to 50mA
Thermocouples J, K, T, R, S, E, B (inc. cold junction compensation and linearization)
RTD Pt-100, Cu-10
Dry Contact Open/Closed
Input Capacity
From 20 to 100 inputs in 20-input increments: NEMA 2 or 4 enclosure
Outputs
Contact out, 2A at 26 VDC, 1A at 120 VAC
Analogue out 0 to 10VDC, 0 to 5VDC, 4 to 20mA, 1 to 5mA
Environmental
Temperature: 0 to 60°C; Humidity: 0 to 95% non-condensing
Communications
Two-wire serial RS-485; Maximum distance from host: 16,000 ft. (5,000 m) or TCP/IP over corporate LAN for greater distances
Power
Input: 12 VDC, 24 VDC, 115VAC, 230 VAC Consumption: 11W maximum for any number of channels
Sensors
Thermocouples
J, K, T: Specs for type T: Stranded, 22 AWG , Accuracy ± 0.1°C at 40°C, ± 0.25°C
at 121°C; Variation within group (type) ± 0.03°C at 40°C, ± 0.05°C at 121°C
Humidity
Input for humidity only or with temperature: Humidity accuracy: 1% or 2%;
Output: 4 to 20mA; Power 24 VDC; Temperature range: -10 to 78°C, ± 0.3°C accuracy
Other Sensors
Light (visible & UV), pressure (absolute and diff erential), fl ow, CO2, door switches
RF ValProbe Wireless Field Modules
Temperature
Internal sensor range: -20 to +60°C (Accuracy of 0.6°C from 0 to 45°C)
External sensor range: -196 to +200°C (Accuracy of 0.1°C from 0 to 60°C)
Maximum cable length of external sensor is 30 feet/9 meters
Relative Humidity
Internal sensor range: 0 to 100% RH (Accuracy of 2% from 10 to 90% at 25°C)
Auxiliary Inputs
Contact Dry (50V maximum)
Voltage 0-10 VDC (Accuracy of 0.5% Full Scale)
Current 4-20 mA (Accuracy of 0.5% Full Scale)
Input Capacity
1 x Temperature + 1 x RH
1 x Temperature + 1 x RH + 0-10VDC/4-20mA + Contact
5 x Temperature (3-wire or 4-wire 100O RTD)
Environmental
Body: -40 to 60°C, 0% to 95% RH non-condensing
External Temperature Probe: -196 to +200°C
Logger Dimensions: 2.5 in x 5 in x 1.25 in (64 mm x 127 mm x 32 mm)
Base Station Dimensions: 7.5 in x 5 in x 1.75 in (190 mm x 127 mm x 45 mm)
Battery Life
8000 hours at 1 minute sample rate
RF Base Station
Max number of nodes: 100
Connection: Ethernet or USB2.0
RF Specifications
2.4 GHz SmartMesh® Technology
Range is approximately 300 feet/90 meters from one node to another
Each node acts as a repeater
Logger Storage
Up to 10,000 data samples
Downloads
Video