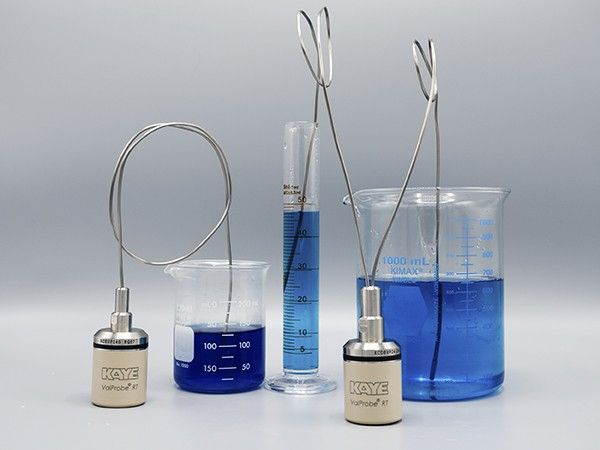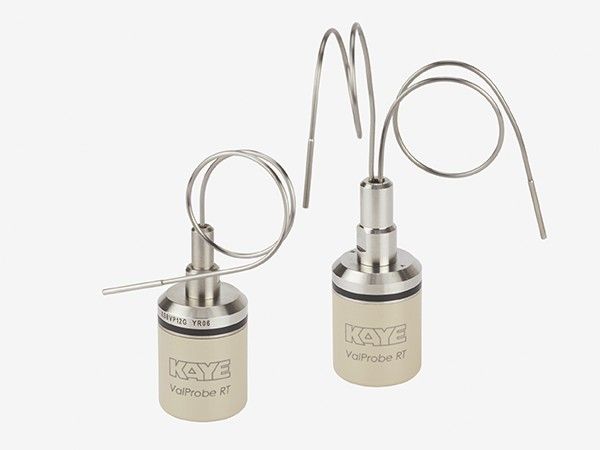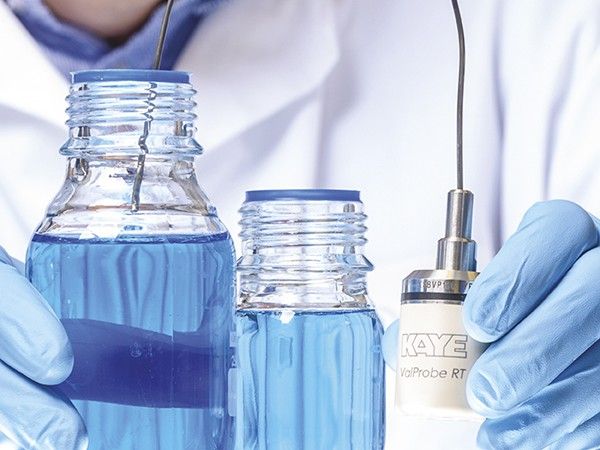 Kaye ValProbe RT Temp Logger Bendable Sensors
Single and Dual Sensor Logger
Description
ValProbe RT Loggers with bendable sensors provide a vast temperature range from -85°C to + 400°C. They are available as single and dual bendable sensor.
RTD technology delivers unrivalled measurement accuracy and the new logger electronic design guarantees long battery life. Operator programmable sample rates starting at 1 second, allow collection of up to 100 000 data points per sensor.
The antenna diversity concept secures an unmatched RF communication reliability.
Features
Temperature range for logger sensor: -85°C to 400°C
Single and dual bendable sensor available
Sensor length 12, 24, 36"
Sensor diameter 2.4mm; 0.095"
Applications
Steam Sterilizer
Dry Heat Sterilizer
Steam in Place (SIP)
Water Cascade/Fall Sterilizer
Incubators
Stability Chambers
Freezers
Freeze Dryer/Lyophilization
Vessels
Specifications
Specifications
Bendable 
Sensor Type 
Single and Dual Sensor 
Sensor Length
12, 24, 36" inches
305, 610, 915 mm
Tip Diameter
0.095"; 2.4mm
Measurement Range
-85°C to 400°C
Accuracy
-85°C to 140°C,    ±0.1°C
140°C to 400°C    ±0.25°C
Kaye ValProbe RT Generic Specifications
Logger Dimensions 
Hight: 1,9'' / Diameter 1,4''
48mm / 36mm
Logger Material
Stainless Steel 316L and Peek 
Battery
Field replaceable - 3.6V Lithium
Sampling Rate
Starting at 1 sec
Data Storage
100.000 Samples
 retained in non-volatile memory
Real-Time Clock Accuracy
< 15sec/day
Kaye ValProbe RT Generic Specifications
Calibration
NVLAP/DAkkS Calibration
Verification
Automated User
 Verification capability
Sensing Element
Precision Platinum RTD
Environmental Temperature
-85°C to 140°C
Environmental Pressure
0-5bar absolute
Environmental Humidity
0-100% condensing
Regulatory Compliance
UL and CE
Downloads
English
French
Chinese
Japanese
Video