After receiving the ISO 17025 Accreditation earlier this year Kaye is further investing into the China Service Center of Excellence by building out the China calibration laboratory, located in Changzhou, Jiangsu.
Kaye's China lab has recently undergone a renovation, which included expanding the calibration space and adding new equipment. This renovation adds calibration baths and validation equipment to the top-of-the-line laboratory to enhance the quantity and types of instruments the lab can handle.
 "Expanding out laboratory has been great for our team and will also be great for customers," says Xiqing Wu, Kaye China (Taiwan & Hong Kong) Sales Manager. "Not only does it show the growth within Kaye, but also shows that we're dedicated to having the best equipment possible to provide our customers will the best instruments for their applications."
 IRTD Calibration Room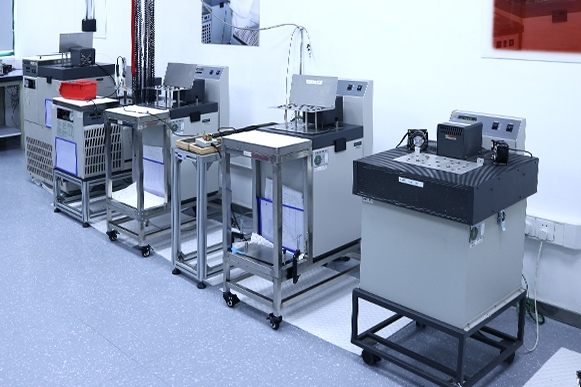 ValProbe and ValProbe RT Calibration Room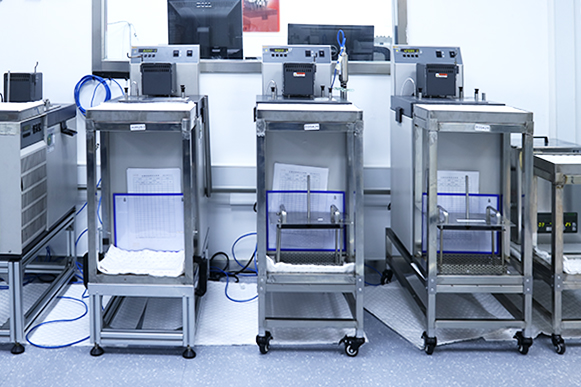 The expansion included acquiring a new autoclave that will be used when calibrating and verifying customers' Validator AVS, ValProbe RT and ValProbe loggers.
"This allows us to imitate the same application that our customers perform in their factory, for instance, 121°C sterilization," says Wu. "Also, we can show our new customer how to do the sterilization validation in real process during customer training in our lab."
Pressure Calibration Room 
 LTR and HTR Calibration Room
Kaye has long believed in keeping customers informed and aware of what type of calibrations we do on the equipment they have purchased. Customers oftentimes enter the calibration lab to receive training on their new Kaye products and also view what sort of tests their equipment is put through in order to achieve maximum accuracy. With so many customers entering the lab for training purposes, this expansion provides ample room for groups of customers to arrive and stay safe while on-site.
New on-site training center build for group trainings and equipment with virtual, online trainings.
The expansion also gave some of our products their own dedicated space for calibration, including our IRTDs, ValProbes, HTR dry blocks, and LTR calibrators. This allows faster turnaround time for calibration, meaning customers will get their equipment back in a more timely fashion.
As the world leader in validation and calibration, Kaye is proud to see such growth within our engineers, facilities, and equipment, and looks forward to continuing toward serving our customers in the pharmaceutical and biotech industries.