Blog Post
Streamlining Network Management and Enhancing Security with Microsoft Active Directory and Kaye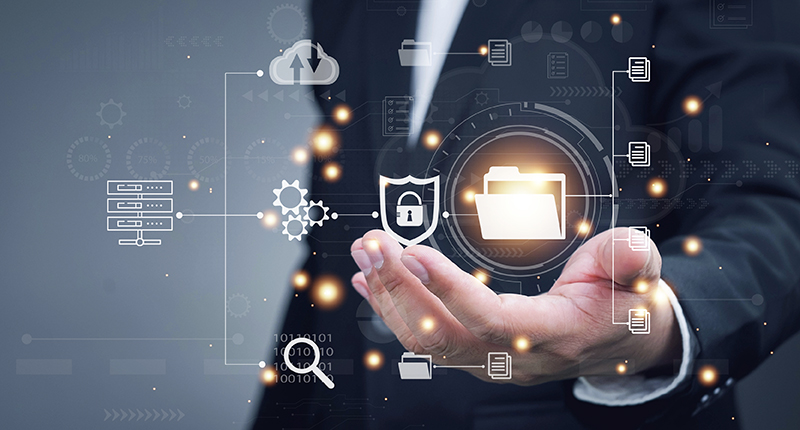 Active Directory* (AD) is a directory service developed by Microsoft specifically for Windows domain networks. Its primary function is to proficiently manage users, computers, and various resources within a networked environment. Within Active Directory, information regarding all network objects, such as, users, groups, computers, printers, and devices, are stored and organized in a structure known as the directory tree. This architecture enables easy discovery and management of objects across the network. 
A key advantage of Active Directory is its centralized authentication and authorization service, enabling users to log in to any computer on the network using a single set of credentials. Additionally, administrators can precisely control access to network resources by defining user permissions and group policies. 
In a Windows-based environment, Active Directory is a powerful tool for managing network resources and enhancing security. For instance, it enables IT administrators to easily assign access permissions to employees based on their roles, ensuring seamless resource access while maintaining robust security measures. 
Additionally, AD facilitates integration with other directories like Kaye. Kaye uses LDAP (Lightweight Directory Access Protocol), which is a protocol that binds Kaye's User management to Active Directory. From the Active Directory side, administrators create user groups specific to Kaye Users. In the Kaye software, these groups are mapped to privilege groups such as operators, supervisors, or administrators. With AD's centralized management, tasks like membership, deletion, and password policies are now streamlined. Users are simply copied into the corresponding Active Directory Group. The Kaye software automatically synchronizes with AD during startup, allowing users to log in with their assigned privileges. 
For the synchronization to occur, the console needs to be joined to the Domain and connected to the network. In situations where the console is temporarily disconnected, the software maintains an offline copy of the user data, which is utilized until the next login while the network connection is restored. 
Active Directory is an indispensable tool for managing network resources and user access in a Windows-based environment. Its hierarchical structure and centralized authentication system enable effective organization and control of users, groups, and devices. With seamless integration capabilities like LDAP, Active Directory provides a comprehensive and reliable solution for businesses seeking robust user management and enhanced security in their network operations. 
*Active Directory is a registered trademark of the Microsoft Corporation. 
Copyright: Amphenol Corporation